In honor of Raw Freedom Community Forum's first year anniversary, what better way to celebrate than to shine the spotlight on its many talented recipe creators?
I am thrilled to announce the release of my second ebook,
"The Best Of Raw Freedom Community"
, a collective work featuring
99 recipes
contributed by myself and 20 other RFC members.
This ebook has turned into a bit of a mega project; 160 pages of delicious raw recipes and related useful information. In a nutshell, here's what you will find in
"The Best Of Raw Freedom Community"
:
A list of ingredients frequently used in raw food preparation
A thorough guide on how to equip your raw kitchen
A detailed table of contents
Gorgeous mouth-watering photos for nearly every recipe
Clickable page references for easy navigation
A list of raw resources and links on the Net
Let's see... What am I forgetting? Ah yes... The recipes!
This unique ebook features many favorite recipes posted on
Raw Freedom Community Forum
and my Sunny Raw Kitchen blog over the last 12 months. In addition, there are
24 new exclusive recipes
, including those Heathy of the
Adventures of Raw Goddess Heathy's blog
and I created during our
uncooking marathon last fall.
Since, as they say, an image is worth a thousand words, how about starting off with some eye candy?
Here are just a few of the delectable creations featured in
"The Best Of Raw Freedom Community"
ebook:
Peach Melba Smoothie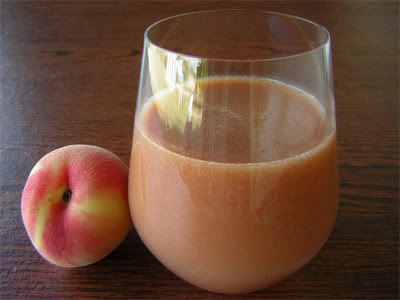 So Like Campbell's Tomato Soup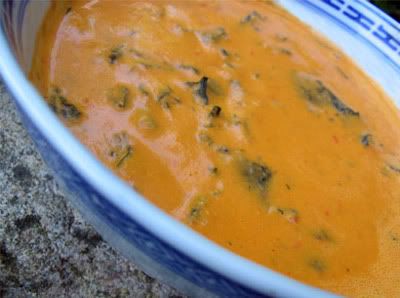 Corn Chowder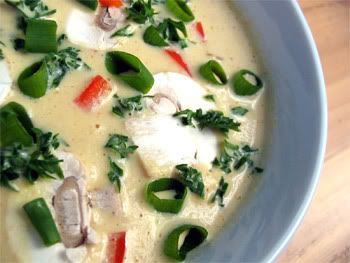 Real Cream Cheese


Tomato Rawviolis
Herbed Avocado Spread


Creamy Spinach Spread



Mini-Pockets



Spinach & Cream Pasta Casserole



Mango Nut Bread



Apricot Berry Parfaits



Dazzling Hazelnut Cream Pie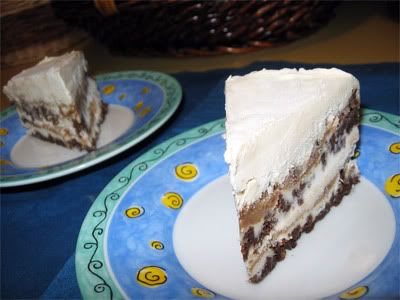 This special ebook is also super user friendly. It comes with both a photo and a text-only version (for easy printing), and is published in Adobe's PDF format. (If you don't already have 'Acrobat Reader' installed, you can download a free copy at
www.adobe.com
.)
All profits generated from
"
The Best Of Raw Freedom Community
"
ebook will be going towards furthering the intention of spreading awareness of
Raw
and
Freedom
as well as continuing to build
Community
.
How Much Am I Asking For This 'Work of Heart'?
In order to make this ebook available to anyone, I've decided not to offer it for a fixed price, but rather have a suggested sliding-scale of
$9.99 to $15.99
. It just seemed right to allow people to give according to what they feel it's worth to them.
To order your copy, click on the link below and make your donation via Paypal.
Please note
that you can also purchase both of my ebooks,
The Best Of The Sunny Raw Kitchen
and
The Best of Raw Freedom Community
, together as one convenient package!
These two best sellers can be ordered with a single click, for a sliding scale starting at $19.98. To order your ebook package, simply click on the link below and make your donation via Paypal.



The downloading instructions for the ebook(s) will be sent to your inbox shortly after you've completed your payment. (If you don't receive it, you might want to make sure it hasn't been sent to your SPAM or junk folder!)
If you have any difficulty with the download, please don't hesitate to contact me at:
sunnyrawkitchen@gmail.com
My heart-felt thanks to all of you, members of this rawesome fammunity, and of course, an extra special 'thank you!' to those who have so generously contributed their recipe creations and mouth-watering photos to this collective 'work of heart'.
Hope you enjoy this ebook and its celebration of how delectable raw food can be!
In radiance and health,
Carmella